NYU WELCOME TO THE HOME TEAM
We are excited and honored to welcome NYU to AXIS HATS! This unique, limited art collection by renowned photographer Cathrine White, is a brilliant gift for special occasions such as graduations, weddings, and birthdays. They come in five different sizes, to learn more visit our NYU SHOP
Investing in and gifting art not only brings aesthetic and emotional gratification, but also adds financial value and a long-lasting legacy. These art pieces are not just decorations but a symbol of love, history, inspiration, and a testament to the importance of culture and creativity. They will last a lifetime.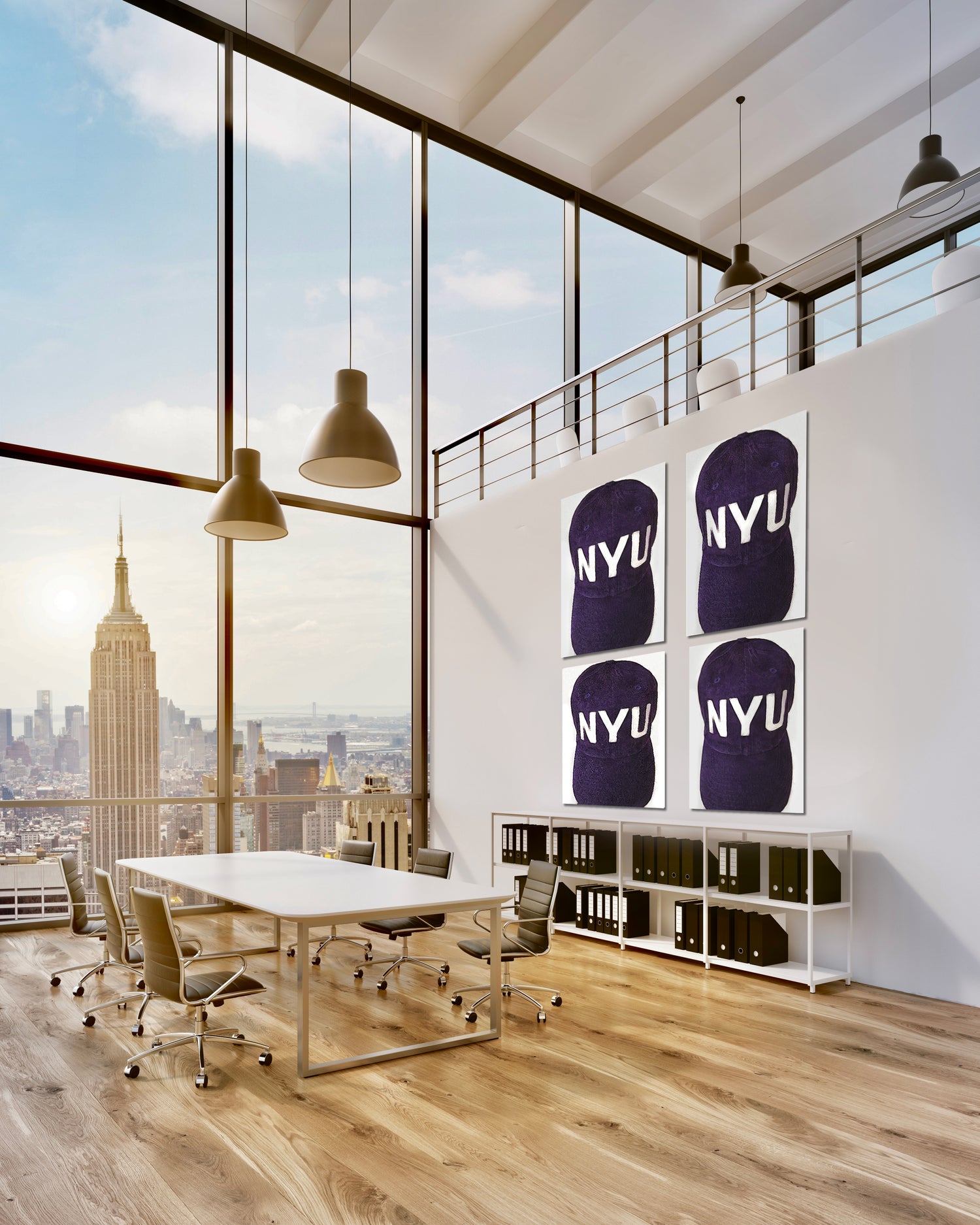 A breathtaking installation display with a backdrop of Midtown Manhattan. This client wanted four 24x36 pieces grouped together in the center of the wall.
IF YOU CAN MAKE IT HERE-YOU CAN MAKE IT ANYWHERE
Choosing NYU means choosing a top-notch program. What's more, it means attending the same program Oscar-, Nobel-, Tony-, and Emmy-award winners attended. Studying with professionals who work in the industries they teach guarantees nothing short of a fantastic education.NYU is the University without walls. We remove the boundary between your classroom & the real world to open limitless opportunities. That's why NYU has become one of the most influential universities in the world with campuses in 15 major cities across the globe.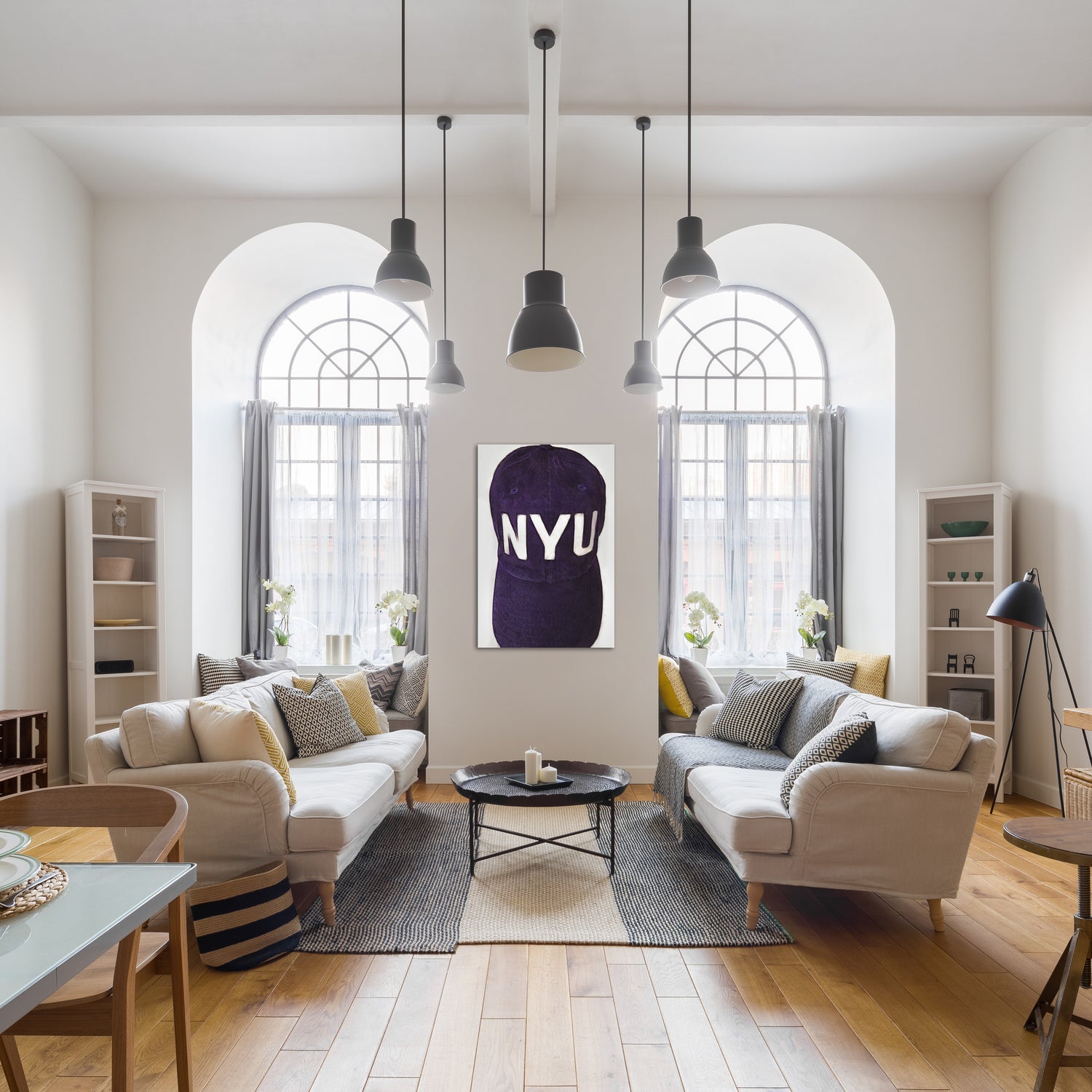 NYU FOUND IT'S HOME IN THE 7th DISTRICT OF PARIS, FRANCE AND WE LOVE IT!
"I love New York, even though it isn't mine, the way something has to be, a tree or a street or a house, something, anyway, that belongs to me because I belong to it."
-Truman Capote
SHOP NYU