WE LOVE BROWN TOO!
We are excited and honored to welcome BROWN UNIVERSITY, our first IVY LEAGUE school to AXIS HATS!
This unique, limited art collection by renowned photographer Cathrine White, is a brilliant gift for special occasions such as graduations, weddings, and birthdays. They come in five different sizes, to learn more visit our BROWN SHOP
Investing in and gifting art not only brings aesthetic and emotional gratification, but also adds financial value and a long-lasting legacy. These art pieces are not just decorations but a symbol of love, history, inspiration, and a testament to the importance of culture and creativity. They will last a lifetime.
A GLIMPSE OF HISTORY
Founded in 1764, Brown is a nonprofit leading research university, home to world-renowned faculty, and also an innovative educational institution where the curiosity, creativity and intellectual joy of students drives academic excellence. The spirit of the undergraduate Open Curriculum infuses every aspect of the University. Brown is a place where rigorous scholarship, complex problem-solving and service to the public good are defined by intense collaboration, intellectual discovery and working in ways that transcend traditional boundaries. As a private, nonprofit institution, the University advances its mission through support from a community invested in Brown's commitment to advance knowledge and make a positive difference locally and globally. Providence, Rhode Island — Brown is a vibrant place to live, work and study, a stimulating hub for innovation, and a city rich in cultural diversity.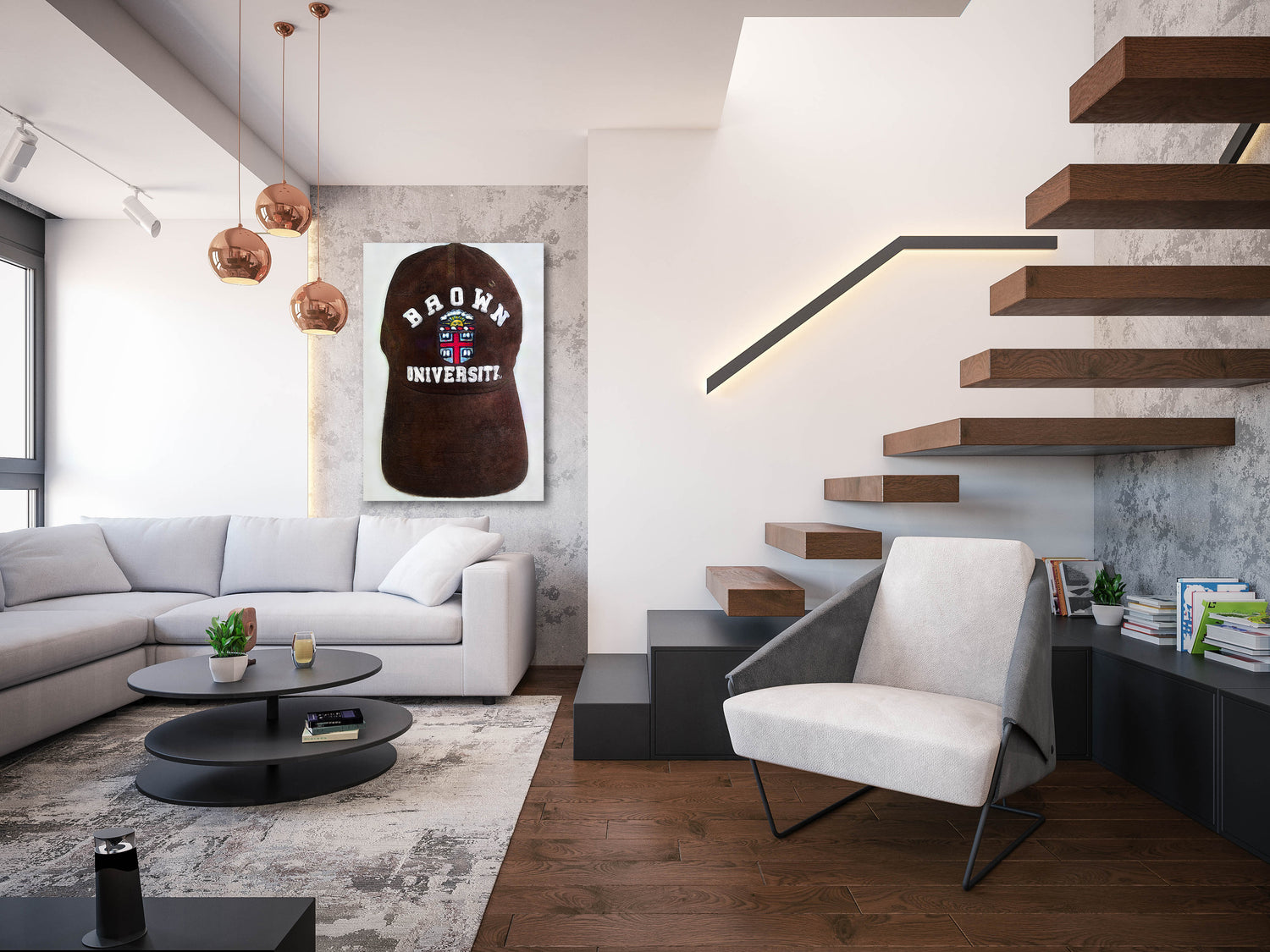 BROWN FINDS A HOME IN THIS COZY WEST VILLAGE LOFT
"As a proud graduate of Brown, I was so excited when my fiancee gifted me this art piece for our apartment. She had been looking for a long time for something that would ad to the flat and also be of nostalgic value. She really nailed it."
Shop Brown
BEDFORD NEW YORK
"This family found a fun and creative way to celebrate their connections to their schools. The lingering story of how these art pieces found their way into peoples lives, has and continues to be out of love and dedication. There is so much history, and to have a small part in all of it, has been the most meaningful experience for me"
-CATHRINE WHITE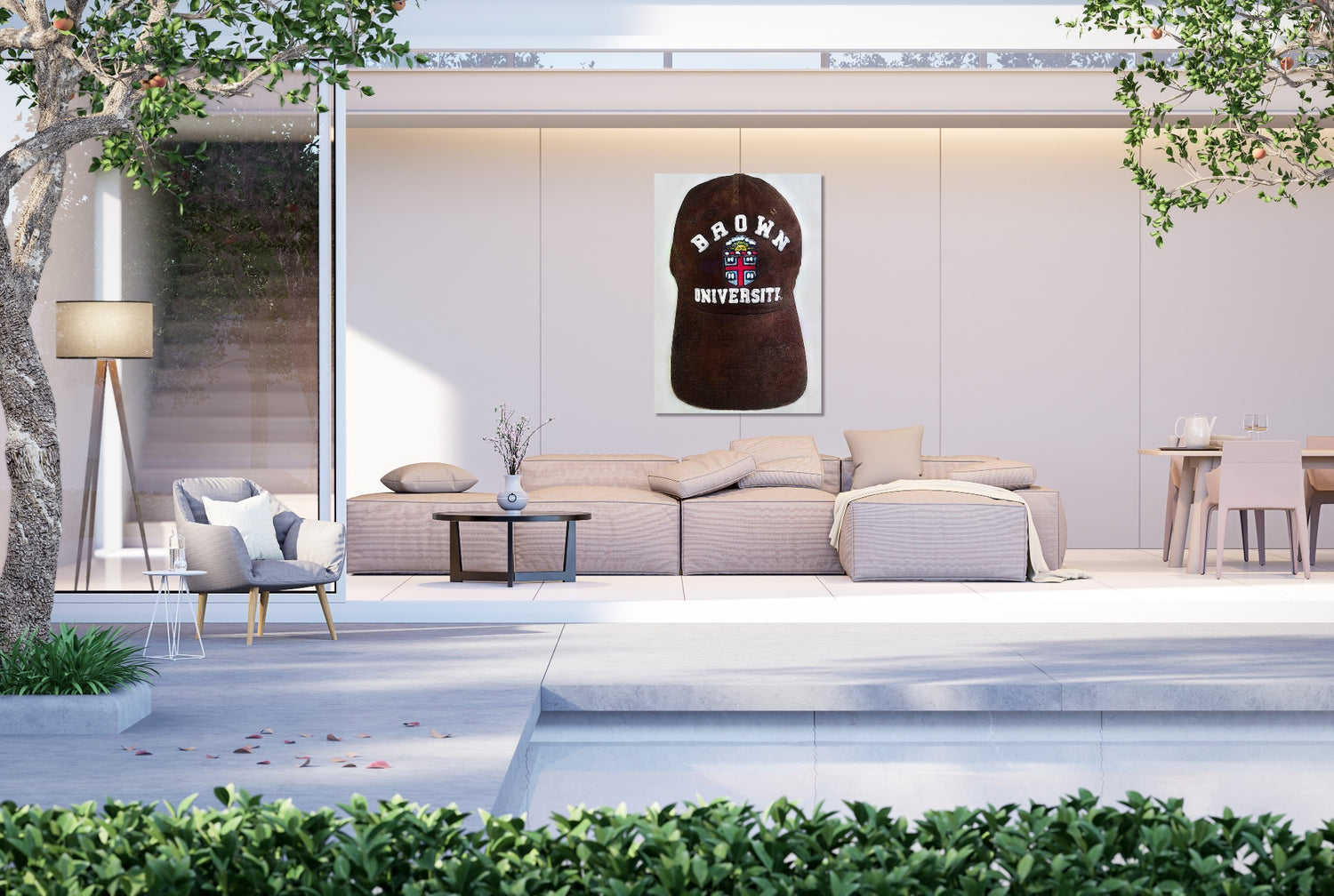 "Find more of your people. Lean all the way in. Take chances. Fail big and take chances again. Listen to music. Remember to believe in something. And fall in love as many times as it takes. And remember, before you do something special, just do something" -John Krasinski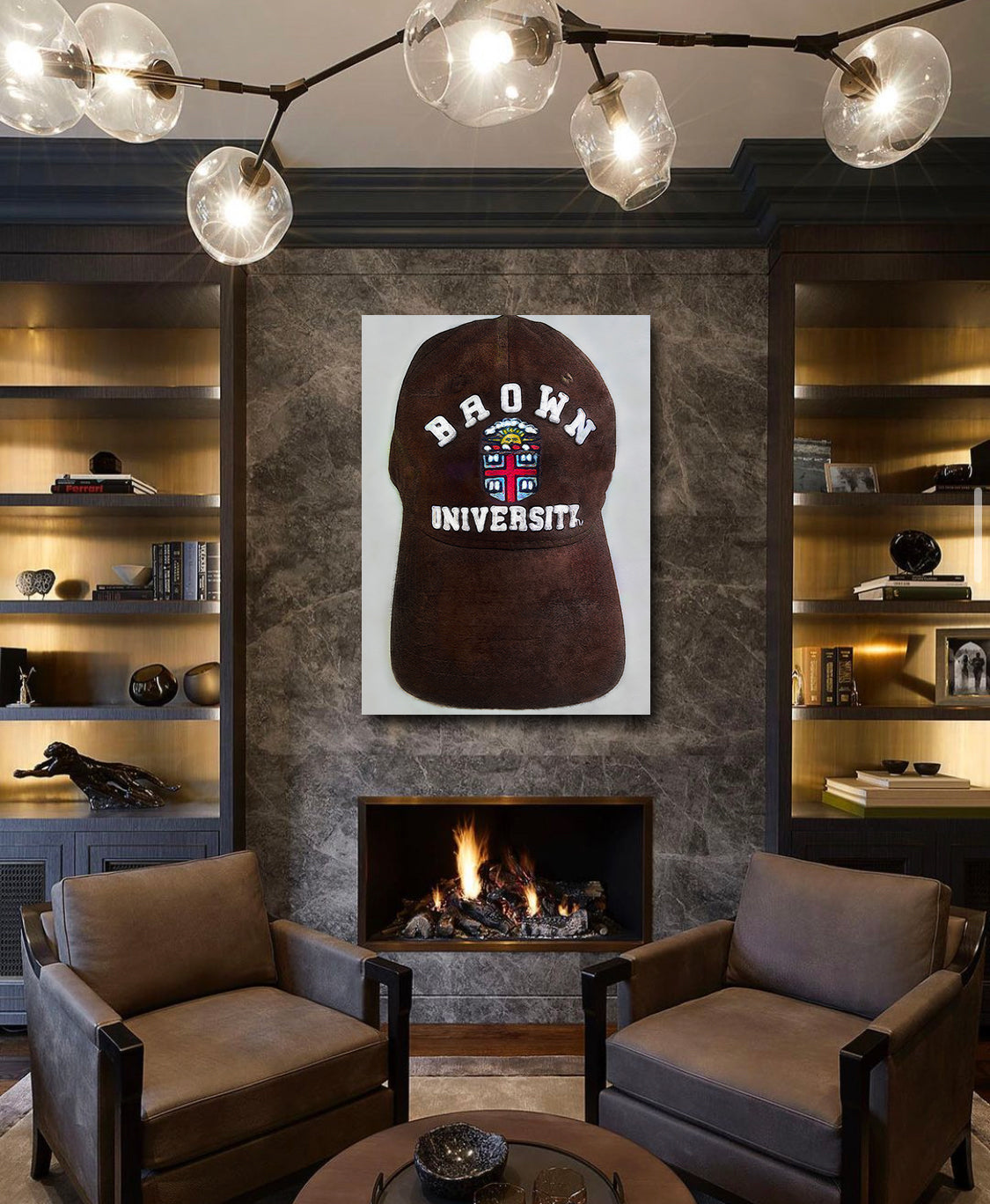 The Center of the Conversation
This is a welcoming room in Greenwich Village townhouse where our client wanted the largest size that we offer "The Jumbo" sizing 30x45 and we love the way it came out.