THE MAGIC OF NORTHWESTERN
We are excited and honored to welcome NORTHWESTERN UNIVERSITY to AXIS HATS. This unique, limited art collection by renowned photographer Cathrine White, is a brilliant gift for special occasions such as graduations, weddings, and birthdays. They come in five different sizes, to learn more visit our NORTHWESTERN SHOP
Investing in and gifting art not only brings aesthetic and emotional gratification, but also adds financial value and a long-lasting legacy. These art pieces are not just decorations but a symbol of love, history, inspiration, and a testament to the importance of culture and creativity. They will last a lifetime.
"We can't force things to be, what is meant to be, will eventually come to us. That is one valuable lesson that this life has taught me."
-CATHRINE WHITE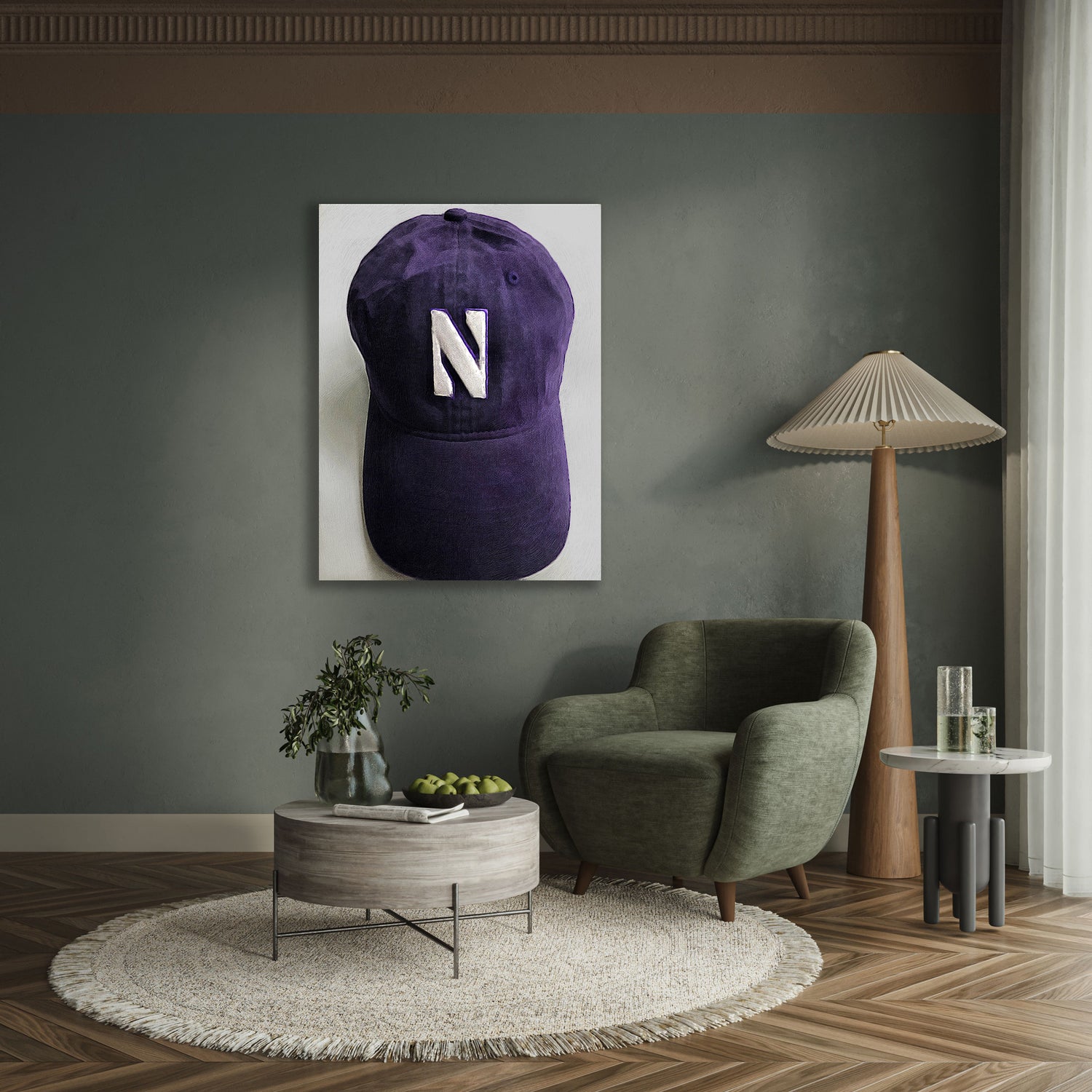 A BIT OF HISTORY
On May 31, 1850, nine men gathered to begin planning a university that would serve the Northwest Territory. Given that they had little money, no land and limited higher education experience, their vision was ambitious. But through a combination of creative financing, shrewd politicking, religious inspiration and an abundance of hard work, the founders of Northwestern University were able to make that dream a reality.In 1853, the founders purchased a 379-acre tract of land on the shore of Lake Michigan 12 miles north of Chicago. Northwestern is a leading research university that is home to more than 90 school-based centers and more than 50 University research centers. With an interdisciplinary culture, our research spans a spectrum of areas including neuroscience, nanotechnology, biotechnology and drug discovery.
Shop Northwestern
"I wanted something that reminded me of my time at Northwestern, this piece brought an emotional component that I've never been able to find before"
A proud graduate from Northwestern Schwimmer explained that trying to rid himself of the celebrity status that came with "Friends" is something with which he still grapples. He said he is not yet at a place in his life where he can feel completely "anonymous.""I've never let it stop my determination to try to be, to try to live a normal life. If I'm not cast in a certain role because of the baggage of the, I guess the one big role on 'Friends' … that's my loss, but I also think it's their loss. I can't live my life waiting for that."
-David Schwimmer
Northwestern is committed to excellent teaching, innovative research and the personal and intellectual growth of its students in a diverse academic community.
Proud to be the first installation in this stunning home in Watermill New York. 
A love story on the Upper West Side, that started at Northwestern
"I meet my husband at Northwestern and I wanted to find a piece of art that could hold a special space for us in our new home in New York City and when I came across Cathrine's amazing work, I was so moved, I knew I needed to invest in one immediately. It will be with us forever."