WELCOME COLGATE
We are excited and honored to welcome COLGATE UNIVERSITY to AXIS HATS. This unique, limited art collection by renowned photographer Cathrine White, is a brilliant gift for special occasions such as graduations, weddings, birthdays. They come in five different sizes, to learn more visit SHOP COLGATE
Investing in and gifting art not only brings aesthetic and emotional gratification, but also adds financial value and a long-lasting legacy. These art pieces are not just decorations but a symbol of love, history, inspiration, and a testament to the importance of culture and creativity. They will last a lifetime.
Colgate University in Hamilton, New York is a unique and special institution that offers students a world-class education in a picturesque setting. What makes Colgate stand out from other universities is its commitment to academic excellence and personal growth. Colgate's stunning campus, featuring historic architecture and sweeping views of the surrounding countryside, creates a tranquil atmosphere that is conducive to learning and personal reflection. For these reasons and more, Colgate University is a truly special place that enriches the lives of all who attend.
COLGATE IN DANISH TERRITORY
"I moved to Copenhagen, Denmark after I fell in love with the country and it's people during my abroad year at Colgate University. I have lived here for several years now. This art piece was a gift from my parents. There is just something really special about they way it makes me feel and reminisce back on those years back at college. It also looks amazing on the wall. Never seen anything like it before."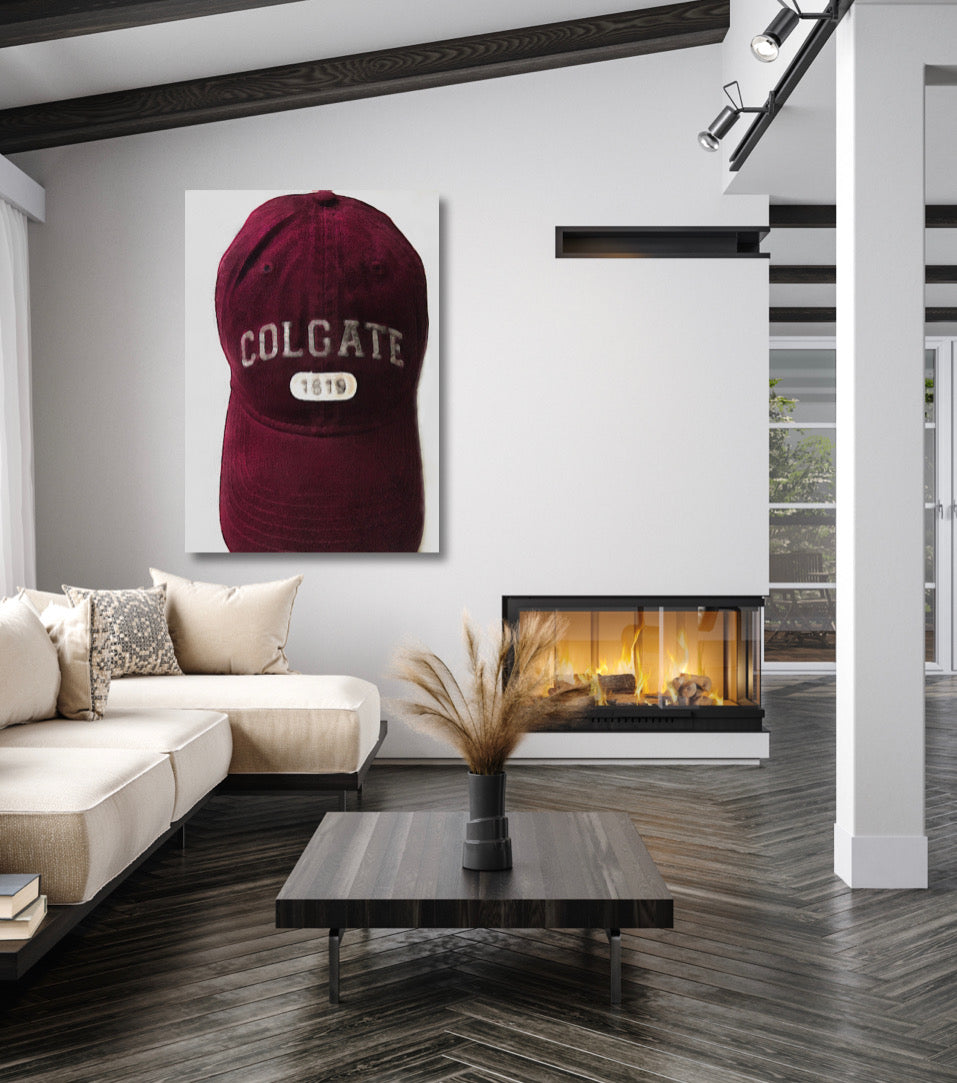 The gift that keeps giving
This stunning 30x45 piece was a wedding gift from the bride to the groom. It's hanging in their new home in Bedford New York. We thank them for their support.
SHOP COLGATE
The Three Musketeers together gracing the walls of this Upper East Side apartment. Georgetown, Northwestern & Colgate in all their glory.
"When we were thinking of purchasing these pieces, it was important that they had a space in our apt that gave room for guests and family to see them. So many great conversations in the kitchen because of them."
Showcasing three 24x36 pieces in a row on this wall. We had the benefit of working with a 12 feet ceiling in this space.